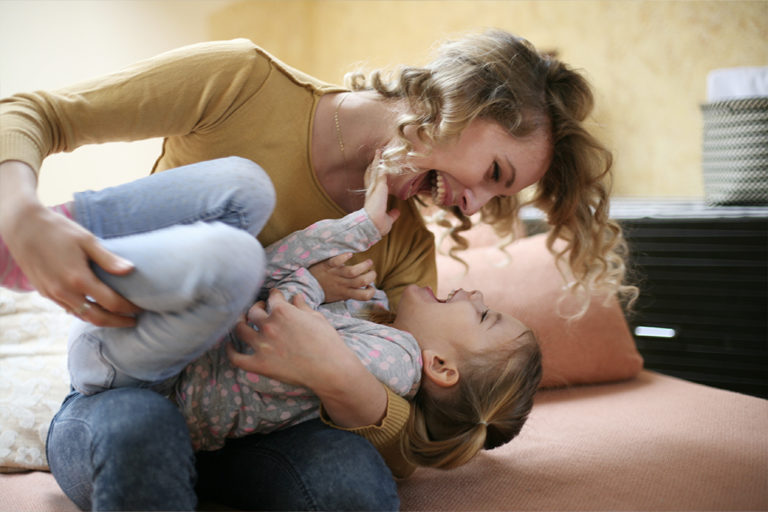 The Simple (and Super Smart!) Way to Save for College
---
A lot of things about parenting are complicated and confusing…sleep training, temper tantrums, and what IS the appropriate amount of screen time exactly? But we've found a way to make at least one thing a whole lot easier — saving for college. Florida Prepaid has spent more than 30 years redefining the way parents plan and save for their child's future.
We know that moms and dads alike want to know they're doing the right thing for their kids, and we're here to help you meet your college savings goals in a stress-free way.
One step at a time
Most parents worry that they cannot afford to tackle all the costs of college. That is 100% OK.
Florida Prepaid recognizes the need for parents to have an affordable way to set money aside for the future, which is why we created the 1-Year Florida University Plan, starting at just $45 per month for a newborn.
This plan covers one year (30 credit hours) of tuition and most fees at Florida public universities. For extra flexibility, if your child goes to a trade school or decides to go out of state, their Prepaid Plan travels with them! At a glance, here are a few helpful things to know about Florida 529 Prepaid Plans.
Florida 529 Prepaid Plans:
Can be used in-state or out, at public, private, trade and technical schools nationwide
Work great alongside scholarships and financial aid to help cover all the costs of college
Can be canceled anytime for a full refund, or transferred to another family member
Allow family members to contribute to help meet your savings goals
Can be combined with a 529 Savings Plan to help you diversify your college savings strategy
Why does it work?
Well, the "one step at a time" advice isn't just lip service. The easiest way to accomplish any goal is to identify an achievable set of tasks, and saving for college is no different. A 1-Year Florida University Plan gives you the option to be strategic about paying for college. You can account for scholarships and financial aid, have grandparents pitch in to purchase a year, or apply the university hours to a less expensive State College. This plan is also a great choice for those with multiple and/or older children, who may have a larger tab to account for.
We'll help you get there
Florida Prepaid started in 1987 with a singular goal—to make saving for college achievable for all Florida families. For more than 30 years, our products have evolved to best serve our customers. Today, more than 1.2 million families have saved with us, making us the largest and most successful prepaid program in the nation. But it all started with a single step, and we'll always be here to help you take yours.
---
Open Enrollment ends April 30, 2023.